Introducción a Angular
Qué es y cómo funciona Angular v2-v4
Presented by: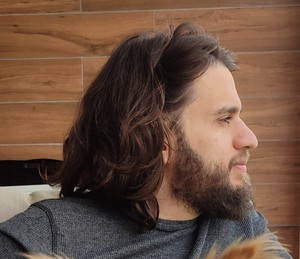 Ingeniero de software freelance. Actualmente trabajando para Metadev. También amante de la accesibilidad y el diseño.
No video of the event yet, sorry!
Angular haciendo uso del semver, ya va por la versión 4 y está siendo usado en muchas empresas del mundo. ¿Te gustaría empezar? Pero... ¿Qué es un componente, y un servicio? Esta charla servirá como introducción a las distintas partes de Angular y ver por qué es un framework tan potente y usado.
Puedes leer la entrevista a Jesús Rodríguez en nuestro blog.
Date:

2017 May 6 - 12:00

Duration:

45 min

Room:

Sala Riogordo 3

Conference:

Language:

Track:

---

Happening at the same time:

Start Time:

2017 May 6 10:00



Room:

Sala Colmenar

Start Time:

2017 May 6 12:00



Room:

Sala Canillas

Start Time:

2017 May 6 12:00



Room:

Sala Riogordo 2

Start Time:

2017 May 6 12:00



Room:

Sala Fuengirola

Start Time:

2017 May 6 12:00



Room:

Sala Riogordo 1