Angular Elements
La manera de Angular de crear web components
Presented by: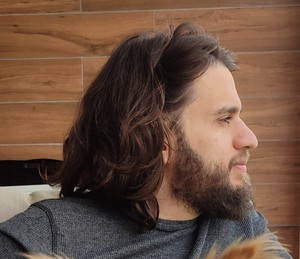 Ingeniero de software freelance. Actualmente trabajando para Metadev. También amante de la accesibilidad y el diseño.
No video of the event yet, sorry!
Angular ha sido creado para ser usado como un SPA (Single Page Application). ¿Qué ocurre si tengo una aplicación donde quiero incorporar algún componente sin meter todo Angular?
Angular Elements es una nueva creación de Google para generar Web Components usando componentes de Angular. Dichos Web Components podrán ser usados en cualquier página sin tener que cargar todo Angular.
En esta presentación se explicará un poco qué son WebComponent, por qué los necesitamos y presentaré lo que está por venir con Angular Elements
Date:

2018 June 2 - 12:30

Duration:

45 min

Room:

Sala Benalmádena - 002

Conference:

Language:

Spanish; Castilian

Track:

---

Happening at the same time:

Start Time:

2018 June 2 10:00



Room:

Sala Riogordo 3 - 117

Start Time:

2018 June 2 12:00



Room:

Sala Jimena de Libar - 109

Start Time:

2018 June 2 12:30



Room:

Sala Canillas - 013

Start Time:

2018 June 2 12:30



Room:

Sala Fuengirola - 001