Hands-on Jetpack Compose
The new way to create user interfaces on Android.
Presented by: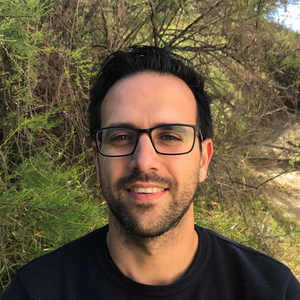 After 7 years of Java developer, Miguel Ángel decided to start a new career as Android Developer. 5 Years later he is still passionate about Android and Kotlin Development, focused on clean code, good practices and new technologies. He has collaborated in the organization of some events in Malaga, where he lives, such as Devfest 2019.
No video of the event yet, sorry!
Jetpack Compose is coming and will change the way we develop the UI in Android. Learn about this declarative toolkit to develop graphical interfaces in Kotlin with less code and faster. In this workshop, you will learn the basic of Compose while we write an App.
Date:

2020 April 24 - 15:30

Duration:

2 h

Room:

Aula 1

Conference:

Language:

---

Happening at the same time:

Start Time:

2020 April 24 15:30



Room:

Aula 2

Start Time:

2020 April 24 15:30



Room:

Sala 3

Start Time:

2020 April 24 15:30



Room:

Sala 2

Start Time:

2020 April 24 15:30



Room:

Sala 1

Start Time:

2020 April 24 16:30



Room:

Sala 3

Start Time:

2020 April 24 16:30



Room:

Sala 2