Sostenibilidad y software/hardware libre

Presented by: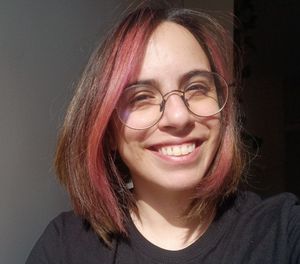 Threat Hunter de día, estudiante del grado en artes por la noche.
Cofundadora y presidenta de la asociación Interferencias, participa en radio social hablando de ciberseguridad y tecnologías sostenibles. Apasionada del Software Libre, organizadora del congreso Eslibre y las JASYP(jornadas de anonimato, seguridad y privacidad).
No video of the event yet, sorry!
Sostenibilidad y software/hardware libre
Date:

2023 June 10 - 17:00

Duration:

45 min

Room:

Sala Canillas - Akademy-es

Conference:

Language:

Spanish; Castilian

Track:

Difficulty:

---

Happening at the same time:

Start Time:

2023 June 10 16:00



Room:

Sala Riogordo-1

Start Time:

2023 June 10 16:00



Room:

Sala Riogordo-2

Start Time:

2023 June 10 17:00



Room:

Sala Fuengirola

Start Time:

2023 June 10 17:00



Room:

Sala Mollina

Start Time:

2023 June 10 17:00



Room:

Sala Benalmádena