Taller de desarrollo de Juegos Retro con herramientas Libres
Taller de creación de videojuegos retro para Sega mega Drive
Presented by: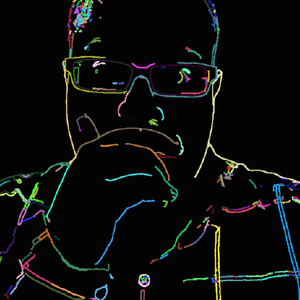 Ingeniero en informática por la Universidad de Almería. Es un entusiasta de la tecnología y le encanta preparar charlas y eventos. También es un aficionado de los juegos retro y esta trabajando en crear herramientas libres para poder desarrollar juegos para sistemas retro como Sega Mega Drive.
No video of the event yet, sorry!
Muchos conoceran las antiguas consolas de los años noventa como la Super Nintendo o la Mega Drive. Muchos habran pasado muchas horas jugando con estos sistemas y seguro que han pensado en hacer algún juego para estas consolas. Ahora puedes hacerlo con herramientas más modernas en vez del antiguo ensamblador. En este taller aprenderas a usar herramientas libres para poder desarrollar tu propio videojuego para Sega Mega Drive. Solo necesitas traer tu portatil, ganas, y un poco de conocimiento básico de C. Para el final del taller podrás tener tu propio videojuego que puedes ejecutar en un emulador o en una megaDrive Real.
Para poder seguir este taller, recomendamos tener instalado vscode y el kit de desarrollo (SGDK). Durante el taller veremos como configurarlo.
Date:

2020 April 25 - 10:00

Duration:

2 h

Room:

Aula 2

Conference:

Language:

Track:

---

Happening at the same time:

Start Time:

2020 April 25 10:00



Room:

Sala 1

Start Time:

2020 April 25 10:00



Room:

Sala 2

Start Time:

2020 April 25 10:00



Room:

Aula 3

Start Time:

2020 April 25 10:00



Room:

Aula 1

Start Time:

2020 April 25 10:00



Room:

Sala 3

Start Time:

2020 April 25 11:00



Room:

Sala 2

Start Time:

2020 April 25 11:00



Room:

Aula 3

Start Time:

2020 April 25 11:00



Room:

Sala 3