Técnicas OSINT que te dejarán con el culo torcido
Como en Black Mirror, pero de verdad
Presented by: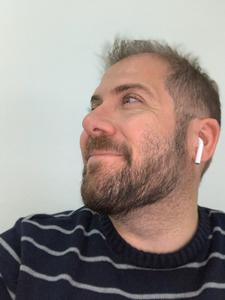 from Instituto Tecnológico de Informática
No video of the event yet, sorry!
¿Te preocupa que tus datos personales los tenga la CIA, el FBI y Putin? ¿Te has cambiado tu Huawei por que le pasa la biometría de tu cara al gobierno Chino? ¿Pasas de Chrome en favor de Brave por que te preocupa tu privacidad? ¿Pagas 20 pavos al mes por usar una VPN privada que difumine tu rastro por la red?
Pues igual deberías empezar a preocuparte también por la privacidad de otras cosas que te interesan... como tus servidores, por ejemplo.
En esta charla repasaremos las técnicas de extracción de datos más bizarras que hemos encontrado, y veremos cómo ninguno de nosotros, ni de nuestros servidores, está a salvo de la automatización.
Date:

2020 April 25 - 10:00

Duration:

45 min

Room:

Aula 3

Conference:

Language:

---

Happening at the same time:

Start Time:

2020 April 25 10:00



Room:

Sala 1

Start Time:

2020 April 25 10:00



Room:

Sala 2

Start Time:

2020 April 25 10:00



Room:

Aula 1

Start Time:

2020 April 25 10:00



Room:

Sala 3

Start Time:

2020 April 25 10:00



Room:

Aula 2