Machine Learning – Desde mi local hasta el cliente
Tenemos un proyecto de machine learning, y en mi local funciona…
Presented by: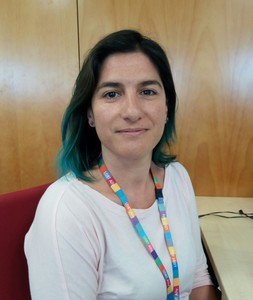 from Accenture Technology
Scrum Mistress, Agile coach y team lead en el equipo de Arquitectura y DevOps de Accenture Technology. Aficionada al yoga y madre de dragones.
Programador de Accenture en Python desde Marzo de 2018, amante de la informática y programación desde que jugué a mi primer juego en MS-Dos
No video of the event yet, sorry!
¿Cómo podemos llevar una prueba de concepto de machine learning hasta producción?
En esta charla contaremos la historia de cómo un proyecto de machine learning cayó en manos de un equipo donde ninguno somos data scientists ni sabemos de analytics; y de cómo conseguimos industrializar el proyecto, ponerlo en producción, incluso convivir con su parte de analytics y no morir en el intento.
Veremos cómo llegamos a una solución de industrialización en la nube, y cómo es el tratamiento de datos en un backend Python con analytics embebido.
También mostraremos nuestros procesos de integración y despliegue continuo, así como la monitorización y mejora de performance de los procesos de machine learning.
Date:

2020 April 24 - 11:00

Duration:

45 min

Room:

Sala 1

Conference:

Language:

Track:

Data Science / BigData

---

Happening at the same time:

Start Time:

2020 April 24 10:00



Room:

Aula 1

Start Time:

2020 April 24 10:00



Room:

Aula 2

Start Time:

2020 April 24 11:00



Room:

Sala 2

Start Time:

2020 April 24 11:00



Room:

Sala 3